Disability Insurance Program (DIP) - The Hartford
Hartford's Website: Disability claimants can access information about their Short Term and Long Term Disability claims on the Hartford's website:
Hartford's Claim Unit: Effective November 2, 2020, the new phone number for Hartford's Claim Unit is 1-877-484-9731.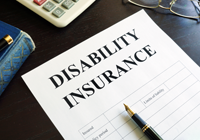 Disability insurance pays a portion of your monthly earnings if you cannot work because of a disabling illness or injury that happens on or off the job.
Participants in the Delaware State Employees' Pension Plan (State agencies, school districts, charter schools, DTCC, DSU, UD and DSWA) are eligible for the DIP administered by the Hartford. Enrollment into the DIP is automatic for eligible employees hired on or after January 1, 2006.
For information on Workers' Compensation, please visit the Insurance Coverage Office's website.
---
For Agency/District HR Office Use ONLY
---