Behavioral Health / Emotional Wellbeing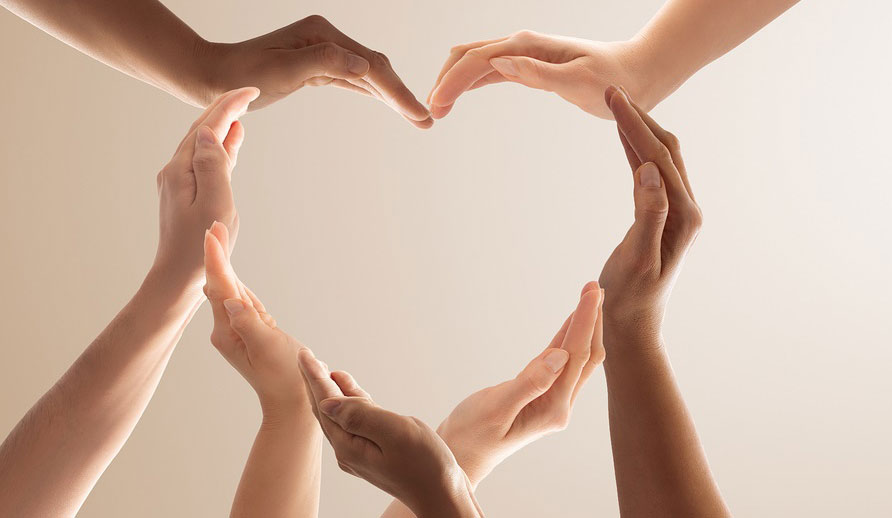 The State of Delaware places the highest priority on the health, safety and wellbeing of our employees and members of the State of Delaware Group Health Insurance Plan. Behavioral health and emotional wellbeing are essential components of overall wellness. Finding strategies to help control your overall wellness can improve your quality of life, interpersonal relationships, and physical health outcomes. We've put together the following resources in one easy to find location to help you and your families manage your behavioral health and emotional wellbeing.
NEED HELP NOW?
Resources for Adults
Resources for Children
BENEFIT RESOURCES & INFORMATION
The ComPsych® GuidanceResources® program provides FREE Employee Assistance Program (EAP) services to eligible State employees and their dependents. Access www.guidanceresources.com (WebID: State of Delaware) to consult articles, podcasts, videos, webinars, and other helpful tools, or call the 24/7 helpline: 877-527-4742.
The following Aetna programs and services are available to all currently enrolled Aetna State of Delaware Health Plan members. Members are also encouraged to contact Aetna at 1-877-542-3862 or at the Aetna Member website.
Aetna Behavioral Health: Members in need of services for a behavioral health condition have access to behavioral health therapy and medication therapy and management through a care advocate that can support your emotional health and everyday needs. To find more information and take control of your mental and emotional health visit aetnabehavioralhealth.com. Here, you can check your emotional well-being, improve your mood with self-check tools, find helpful healthy-living tips, watch inspirational videos, read empowering stories, and connect with your community.
Aetna Autism Spectrum Disorder Program: If you or your child has autism spectrum disorder, you can connect with an Autism Advocate through Aetna. Autism Advocates have special training in autism spectrum disorder and can help answer questions about your benefits, pair you or your child with the right providers, connect you with resources for caregivers and family support, and coordinate with autism care providers and caregivers. To connect to an Autism Advocate, call 1-866-724-0604.
Aetna Behavioral Health 360 Support: If you need help seeking behavioral health treatment, Aetna Behavioral Health 360 offers you access to a Care Advocate that coordinates care with providers on your behalf, addresses and removes barriers to get you to treatment, connects you to others in your community facing similar challenges, involves your loved ones, and keeps you on track to accomplish your goals and attend your appointments. For more information, call 1-866-230-9951.
Aetna Behavioral Health AbleTo: Aetna's Behavioral Health AbleTo program can help you manage life's challenges. Aetna has teamed up with AbleTo, a leading behavioral health care provider, to provide members with an 8-week program consisting of weekly sessions with a therapist and a behavior coach using online video or phone, removing the time and hassle of driving to appointments. Members will meet once a week with a therapist to address emotional challenges like depression, stress, and anxiety, and then once a week with a behavior coach to identify health goals and develop an action plan. That's two sessions a week and a final meeting with your therapist, and it's all included in your Aetna membership. To learn more, call 1-844-330-3648.
Aetna One Advisor: Get free support from the Aetna One Advisor Team to help manage your health and stay well. Call 1-877-542-3862.
Aetna Virtual Behavioral Health Counseling: Aetna's virtual counseling service gives members access to certified counselors from anywhere through behavioral health specific vendors, MDLive and Array AtHome Care. Aetna members have the option of choosing from different providers and can speak to the same provider every time they use this service. Members are subject to a copay/coinsurance.
ADHD Resources:
Discount Program: Save on gym memberships, eyeglasses and contacts, weight loss programs and meal plans, massage therapy and more with the discount programs and services from Aetna. Visit the Aetna member website for details on how to get started.
Guardian Angel: Guardian Angel is a highly customized program for Aetna members identified through claims data who have recently experienced an overdose. Members cannot self-refer themselves into this program. Once the member is identified, a specially trained nurse or clinician outreaches to the member and their caregiver to offer support. The nurse or clinician will assess the member's mental and physical well-being, direct them to in-network resources and providers, provide information on naloxone, and work with case management to monitor their care. For more information, please call Aetna Customer Service at 1-877-542-3862.
Meru Health: Meru Health is an innovative app based and effective mental therapy program available to State of Delaware employees and your covered dependents 18 years or older. The Meru Health digital therapy program is a 12-week program proven to help participants learn how to effectively reduce anxiety, stress, depression, and burnout – all through the convenience of your smartphone.
MindCheck: Take control of your emotional health
The following Highmark Delaware programs and services are available to all currently enrolled Highmark Delaware non-Medicare State of Delaware Health Plan members. Members are also encouraged to contact Highmark at 1-844-459-6452 or at the Highmark Delaware Member website.
Aunt Bertha: Aunt Bertha is an online tool that connects members seeking social services. Members have access to community resources and nonprofit organizations to address needs such as case management, housing, and financial advice through an online search tool. For more information, visit highmark.auntbertha.com.
Blue 365 Discount Program: Whether you are looking for discounted gym memberships, weight loss programs or a discount on massage therapy, it can all be found on the Blue 365 website.
Blues on Call Health Coaches: You can talk to a nurse Health Coach for free whenever you like, any time of the day, any day of the week. Call 1-844-459-6452 to be connected to a specially trained wellness professional. Learn about programs and other resources to help you lose weight, eat better, quit smoking and manage conditions (such as diabetes, heart disease, back pain and asthma).
Bright Heart Health: Bright Heart Health is Highmark's vendor for on-demand medication assisted treatment (MAT) for addiction and opioid dependency via telemedicine. Services are available 24/7 and members and health care providers have access to their comprehensive outpatient services day or night. Members in need of these services can self-refer and providers can refer patients for ongoing MAT provided via telehealth. Members will receive comprehensive care, including medication management, counseling, case management and supportive services. For more information call 1-844-884-4474 or visit www.brighthearthealth.com.
Custom Care Management Unit: The Custom Care Management Unit (CCMU) Nurse Advocates can make internal referrals to Highmark's behavioral health professionals and social workers that can assist you with connect with a CCMU nurse advocate or behavioral health professional, call the Nurseline at 1-844-459-6452.
Freespira: Freespira is a revolutionary, medication-free digital therapeutic tool that reduces or eliminates symptoms of panic disorder and PTSD by training users to normalize respiratory irregularities. This is a 28-day, at home treatment, delivered in an evidence-based protocol with weekly telehealth coaching to improve adherence and clinical outcomes.
Meru Health: Meru Health is an innovative 12-week, app-based and effective mental therapy program proven to help participants learn how to effectively reduce anxiety, stress, depression, and burnout- all through the convenience of your smartphone.
RethinkCare: RethinkCare's Parental Success solution is an employee benefit that gives your family 24/7 access to tools and resources to help you understand, teach, and better communicate with your child, including those with developmental and learning challenges.
ShareCare: Highmark's digital wellness engagement platform, ShareCare, offers members a mindfulness and mental well-being tool, ShareCare Inspirations/Relax 360. This tool is meant to reduce stress and improve relaxation by offering members videos meant to empower participants to find stillness and peace in their everyday lives. For more information register for ShareCare using your Highmark member ID number at mycare.sharecare.com. ShareCare Inspirations/Relax 360 can be found under the "Discover" icon within the ShareCare website or app.
Telemedicine: If you are in need of behavioral health services and prefer to receive those services in the comfort of your own home, AmWell, Highmark's preferred telemedicine provider, offers behavioral health virtual visits. Once you register, you can choose the type of visit you need. If you choose "behavioral health," you will be prompted to schedule an appointment and select from the following: adolescent therapy, therapy, or psychiatry. Register for AmWell at amwell.com and select "Sign up," to get started.
---