Financial Wellness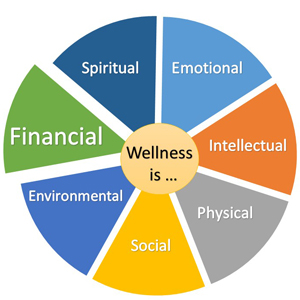 According to the American Psychological Association:
62% of Americans report being stressed about money
34% of Americans worry about unexpected expenses
30% of Americans experience stress when thinking about saving for retirement
When it comes to your wellness, your finances and personal health are connected. Research shows that financial stress can take a toll on your physical, mental and emotional well-being. Uncontrolled stress can lead to health problems, anger, irritability and fatigue.
The good news is there are tools and resources available to help you and your family take control of your finances and lead a happy, healthy life!
Disclaimer: The information contained on this site is provided for informational purposes only, should not be construed as advice on any subject matter and does not guarantee any outcomes.