Choosing the Right Care

Effective July 1, 2019, there are copay changes for lab, imaging/radiology, telemedicine and emergency room services under the Highmark Delaware Comprehensive PPO Plan and Aetna HMO Plan. View the Choosing the Right Care poster .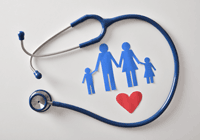 The State of Delaware wants you to get the BEST VALUE out of your benefits by choosing the right care! This includes understanding your care options, where to go for services, how much services cost and making informed decisions to ensure you and your family receive the high quality, safe and affordable care you deserve. Making informed decisions regarding your care is an important step to help control rising health care costs and to maintain high quality, affordable benefit options.
Select your health carrier below to review your care options, compare costs and view locations of facilities:
Learn about SurgeryPlus, a new benefit coming in the plan year that begins July 1, 2019, that provides access to a premier network of high-performing surgeons for non-emergent or planned surgical procedures:
---