2022 Inductees
Delaware Women's Hall of Fame
Anne Canby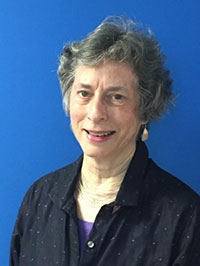 Over a 44-year career in transportation, Anne P. Canby has broken barriers and set a path for transformative investment across the transportation spectrum. She was the first woman to lead both the Delaware and New Jersey Departments of Transportation. In addition, she served as the Treasurer of the Massachusetts Bay Transportation Authority and a Deputy Assistant Secretary of the U. S. Department of Transportation.
During her tenure at DELDOT, Canby worked to broaden the traditional emphasis on highways to incorporate a multimodal approach to transportation planning and investment. She led the initiation of automatic toll collection (EZPASS), expanded regional rail services, strengthened the capital planning process, and pushed for the introduction of new design concepts for Delaware's roads and street to support biking, walking, and transit. She stressed the need for land-use policies supportive of alternates to driving.
After leaving DELDOT, Canby led the Surface Transportation Policy Project, a national transportation reform group that assisted citizen groups in advocacy work to advance transit, walking and biking with their state DOTs. In 2008 she founded and led the OneRail Coalition, bringing the passenger and freight rail industry together for the first time, to expand awareness of the important role they play in the nation's transportation system.
Throughout her career, Canby has sought common ground across disparate interests to push for better outcomes for safety, the environment, and the economy. She made it a priority to diversify the transportation workforce and to engage the public in the transportation decision-making process.
She currently chairs the Advisory Board for the University of Delaware's Railroad Engineering program. She has served on the executive committee/board of the Transportation Research Board, the American Association of State Highway Transportation Officials and the Mineta Transportation Institute and was a member of the U. S. DOT's National Freight Advisory Committee.
As Chair of the Delaware Historical Society, she helped lead the establishment of the Mitchell Center for African American Heritage.
Her leadership has been recognized by the American Public Transportation Association, the Association of Metropolitan Planning Organizations, the DE Chapter of the American Planning Association, the Council of Monitory Transportation Officials, and the Women's Transportation Seminar. Canby received the Carey Distinguished Service Award for outstanding leadership and service to transportation research and to the Transportation Research Board.
Read more about the incredible accomplishments of this inductee.
---
Alice Dunbar-Nelson
Alice Dunbar-Nelson was a Black woman poet, novelist, journalist, educator, and political activist who shifted American literature and politics in the 20th century. Dunbar-Nelson was born Alice Ruth Moore on July 19, 1875 in New Orleans, Louisiana. After graduating from Straight University (now Dillard University) in 1892, Dunbar-Nelson worked as an English teacher, and later moved to Boston and New York city to continue her career.
In addition to being an educator, Dunbar-Nelson was a writer and published her first collection of poetry, Violets and Other Tales, in 1895. In 1897, she co-founded the White Rose Mission (also known as the White Rose Home for Colored Working Girls) with suffragist and activist Victoria Earle Matthews. Around this same time, Dunbar-Nelson began correspondence with poet Paul Laurence Dunbar, the start of their romantic, yet tragic, relationship. In 1898, Paul and Alice married, but divorced shortly after in 1902 due to domestic and sexual violence. She married her second husband Henry Arthur Callis in 1910, and would later marry her third husband, Robert J. Nelson, in 1916.
Dunbar-Nelson moved to Wilmington, Delaware in 1902 with her mother, sister, nieces, and nephew where she chaired the English Department at Howard High School, the only school for Black children in the state of Delaware at that time. She also formed a close working and romantic relationship with Howard High's principal Edwina B. Kruse. Dunbar-Nelson was crucial to the women's suffragist movement as seen through her co-founding of the Equal Suffrage Club in 1914 and the Women's Committee of the Council of Defense in 1918. She also campaigned for the passage of the Dyer Anti-Lynching Bill. Dunbar-Nelson was an active member of the Wilmington Chapter of the National Association for the Advancement of Colored People (NAACP) and founded the Industrial School for Colored Girls in 1924.
Along with her husband Robert, Dunbar-Nelson was co-editor of the Wilmington Advocate and the A.M.E. Review. She spent the rest of her life as an advocate for civil rights, peace, and women's international cooperation, while also pursuing her career as a writer, poet, journalist, and teacher.
Dunbar-Nelson passed away from heart failure at the age of 60 in Philadelphia, Pennsylvania on September 18, 1935.
---
Carolyn Fredricks
A recognized leader in the Delaware non-profit sector as an expert and passionate advocate for older adults, Carolyn has been actively involved with the Modern Maturity Center since 1972. She began her career as a volunteer making home visits to shut ins. A year later she was hired as the coordinator of social services for the nutrition program. In 1981 she became Deputy Director and in 2001, she was selected to become the Executive Director.
Carolyn is active in the community and has served on the Boards of the Schwartz Center for the Arts, Clearchannel Productions, DANA (Delaware Association of Non-Profit Agencies) and Calvary Wesleyan Church in Harrington where she served as the choir director for more than 12 years. In addition to her duties as executive director at the Modern Maturity Center, she also directs two intergenerational dinner theater productions a year as fundraisers for the Center.
During her tenure as executive director, she has overseen three capital campaigns for major building expansions which include the medical arts building, a new adult day services facility and a kitchen expansion. With a reputation for judicious use of resources and the ability to transform her vision into concrete and attainable outcomes, she has been instrumental in transforming the Modern Maturity Center into a multi-million-dollar corporation that is one of the leading providers of aging services in the state. Even during the recent economic downturn and pandemic, her leadership helped the Center weather the storm with not only no reduction in services, but also with the expansion and development of new programs.
Carolyn was a music education major at the University of Maryland and also studied psychology at the University of Delaware. She is the proud mother of three sons and five grandchildren.
---
Teri Quinn Gray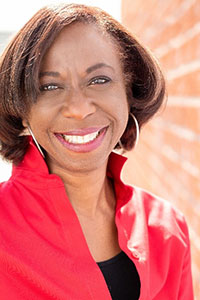 Dr. Teri Quinn Gray is Chief Operating Officer at Provivi, Inc. Just prior, Teri worked as Global R&D Portfolio Manager with DuPont Materials & Mobility after special assignment as Technology Integration Leader for the Materials Company of DowDuPont. Teri has extensive experience in metrology, tech transfer, and people leadership across multiple sectors of the chemical enterprise.
A seasoned professional with more than 20 years of technology experience, Teri has served in various capacities ranging from the Citizen Science Experiment Working Group (2004) with the Heinz Center for Science, Economics and Environment to Special Emphasis Review Panels in chemistry and biophysics (2002-06) with National Institute Health SBIR/STTR programs. Also, she's worked as an adjunct professor of chemistry at Montgomery College in Maryland and mentor-advisor with the Meyerhoff Scholars Program at the University of Maryland-Baltimore County. She currently serves on the American Chemical Society (ACS) Board of Directors for District III, representing DC, MD, DE, NJ, and areas within PA, VA and WV.
Teri, an advocate of mindful pedagogy, served as President of the Delaware State Board of Education for eight years upon appointment by Governor Jack Markell in 2009. She also served as Co-Chair for the Delaware STEM Council from 2012 to 2018. Her advocacy continues with service on community boards, including First State Action, Delaware Foundation for Science and Math Education (DFSME), Community Education Building, the Delaware Campaign for Achievement Now (DECAN), Zip Code Wilmington, and Get Reading Wilmington as a Thought Leader with the United Way of Delaware.
In honor of her work, Dr. Gray has been awarded the Order of the First State from Governor Markell, the Girls Inc. Strong, Smart, and Bold Award, the Junior Achievement Willoughby Award, Women of Achievement Award from the Women of Color Research Sciences & Tech, CCG, Inc., and is a National Academies of Science and Engineering Institute of Medicine & National Research Council Women in Science & Engineering Honoree.
Dr. Gray holds a BS in chemistry from Jackson State University in Mississippi and a PhD in Analytical Chemistry from the University of Maryland-College Park. Teri was a National Research Council Postdoctoral Fellow at the National Institute of Standards & Technology in Gaithersburg, Maryland. She is a proud wife, mother, and grandmother.
---
Ilona Holland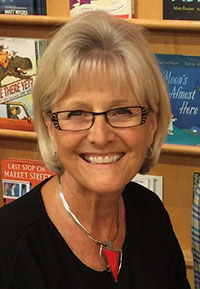 Dr. Ilona E. Holland is an educator and award-winning author. Her family fled Europe after WWII with one trunk and no knowledge of English. With the help of strangers, they settled in Delaware. These beginnings instilled an outlook of gratitude and a commitment to give back.
During the pandemic, Ilona partnered with Read Aloud Delaware and the First State Community Action Agency to create an online homework help initiative to support children struggling to learn over distance. Over the years, she has served on numerous boards and commissions to promote and support learning for students on all levels from higher education to K-12 to specialty after-school programs. These have included the boards of the University of Delaware and Delaware State University.
After receiving her doctorate from the Harvard Graduate School of Education, she returned to serve on its faculty for 14 years, commuting from Delaware. She conducted audience research for educational television shows like Where In The World Is Carmen Sandiego?, Wild Kratts, and the Emmy award-winning, WordGirl.
Since retiring in 2013, Ilona has realized her dream of writing educational children's books. Her titles have won state and national recognition. Buddy Bison's Yellowstone Adventure was selected for inclusion in United Through Reading, a program serving 100,000 military families where deployed parents read to their children over distance. Hoda Kobt's (Today Show) selected it as one of her "favorite things." The Lost Locket of Lewes received the National First Place Award for Children's Fiction by the National Federation of Press Women and The Great Explosion: A Powder Mill Chronicle was awarded First Place for Children's Fiction by the Delaware Press Association. Ilona continues to serve on numerous boards and is an author-advisor for the Harvard Chapter of Storywish, a student initiative to help children with chronic illness find their voices through writing.
---
Karyl Rattay
Karyl Thomas Rattay, MD, MS, was appointed in 2009 as the Director of the Delaware Division of Public Health (DPH). As Delaware's State Health Officer, Dr. Rattay leads over 900 employees who promote health, reduce health inequities, protect Delawareans from disease, environmental hazards and public health emergencies, and provide clinical services. She oversees a budget over $200 million and upholds DPH's vision: Healthy People in Healthy Communities.
During her tenure at DPH Dr. Rattay and her team have:
Succeeded in becoming one of the first 16 states in the nation to achieve and maintain full accreditation from the national Public Health Accreditation Board (PHAB).

Launched the State's first Health Improvement Plan and multi-year agency strategic plans.

Significantly reduced infant mortality rates by nearly 30% from 2015 -2019 through close collaboration with many maternal and child health partners, and a 25% reduction in unintended pregnancies through the Delaware Contraceptives Access Now (Delaware CAN) initiative.

Saw a 14% reduction in cancer mortality rates through a comprehensive statewide prevention, screening, and treatment initiative.

Worked with the legislature to pass a bill increasing the age to buy tobacco products to 21 and adding e-cigarettes to Delaware's Clean Indoor Air Act.

In conjunction with the University of Delaware and Delaware Community Foundation, spearheaded the creation of the Healthy Communities Delaware (HCD) initiative – a placed-based partnership with communities to address their most important social determinants of health.

Played the state's leading role in responding to multiple health threats, including COVID-19, H1N1, Superstorm Sandy, Ebola, Zika virus, Tuberculosis outbreaks and others. · Launched the My Healthy Community data portal in 2019, bringing Delaware public health data down to the ZIP code level, including community characteristics, the environment, chronic disease, and mental health and substance use, air quality, asthma incidence data, public and private drinking water results, and drug overdose and death data. In 2020, when the COVID-19 pandemic began, the Division of Public Health used My Healthy Community to report COVID-19 data, again down to the ZIP code level in many cases. It was one of the most robust COVID-19 data sites in the country.

Assumed a leadership role in addressing the state's opioid crisis.

Implemented the controversial Medical Marijuana Program in 2012 and the Office of Animal Welfare in 2013.
Dr. Rattay is board-certified in Pediatrics. She completed her Pediatric Residency at Georgetown University and a Preventive Medicine and Public Health Residency at the University of Maryland. She earned a Medical Doctorate from the Medical University of Ohio and a Master of Science in Epidemiology from the University of Maryland.
Dr. Rattay previously served as a Senior Advisor at the US Department of Health and Human Services where she had a leadership role in the President's HealthierUS Initiative and advised the Surgeon General. At Nemours Health & Prevention Services, she assisted in starting up a new Division and led a statewide childhood obesity initiative. She has widely published articles on a variety of public health topics.
Dr Rattay was awarded the prestigious Arthur T. McCormack Award by the Association of State and Territorial Health Officials (ASTHO) for her leadership and contributions as a state health official and the rarely awarded Order of the First State from Governor John Carney. She also received; the Vision of Peace award from the Delaware Coalition Against Domestic Violence; the Health Professional of the Year award from the National Alliance on Mental Illness; the President's Award 3 times from former Medical Society of Delaware Presidents; the Medal of Honor Award from Attack Addiction and was honored by Governor Carney as the Longest Serving State Health Official in the Nation. She has been named as one of "Delaware's Most Influential" individuals for 2020 and 2021. Dr. Rattay chairs the Healthy Babies Subcommittee for ASTHO and is a Board member of ASTHO and the Public Health Foundation. Dr. Rattay is the Chair of Delaware's Addiction Action Committee, Co-Chair of the Overdose System of Care Committee and the Behavioral Health Consortium and a current member and former President of the Delaware Board of Medical Licensure and Discipline. She was recently inducted as a Member of the Delta Omega Honorary Society in Public Health, Beta Tau Chapter, 2022.
---
Aida Waserstein
Aida Waserstein was born and raised in Cuba. She spoke Spanish and Yiddish, but not English.
After losing her mother at the young age of 11, Aida came to the United States as an unaccompanied minor when she was 13 years old. She lived in three foster homes over a period of six years. Both she and her brother were eventually reunited with their biological family.
These life experiences gave Aida a strong desire to help others. Although her parents' education consisted of elementary school, Aida graduated from Bryn Mawr College and the University of Pennsylvania Law School. She served as a Delaware Family Court Judge for 21 years before her retirement in 2017.
After retirement, she published three children's books: "My Name is Aida", "Me Llamo Aidita" (the Spanish/English version of "My Name is Aida"), "Amelia Finds her Voice, A Custody Story", and "Joey's Buddy, A Foster Care Story".
These books introduce future generations to the difficulties that many children unfortunately face at a young age. The books emphasize the positive value of being different and offer hope. By overcoming hardships in a positive manner, the children in the books gain strength and self-sufficiency. That, in turn, enables them to contribute to the larger society.
Aida is grateful for the help that she received from others. She hopes to influence future generations positively so that they will also "pass it forward" and be of service to others.