Delaware Award For Heroism
The Delaware Award for Heroism was established in 2013, award recipients are presented with certificates to recognize acts of heroism and courage.
Nominations will be accepted throughout the year. To be included in the May awards ceremony, nominations for the award must be submitted by the last day of February.
---
Heroism Award Recipients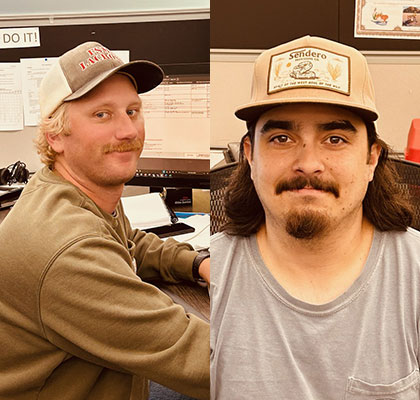 Van Adams and Trevor McColley, Department of Transportation
On the morning of October 7th, 2022, Van Adams and Trevor McColley with the Environmental Stewardship Office were headed to Bridgeville, DE, to assess a pipe failure, when they observed a vehicle turned over on US 13 between Farmington and Greenwood. They immediately pulled over and called 911. They noticed the vehicle was leaking gasoline, so they assisted in removing the driver safely from the vehicle. The driver had cuts and abrasions due to the accident, and Mr. Adams and Mr. McColley used the first aid kit from their vehicle to clean the driver's wounds, even after the driver insisted he was okay. They both remained on site with the driver until EMS arrived and assessed the driver.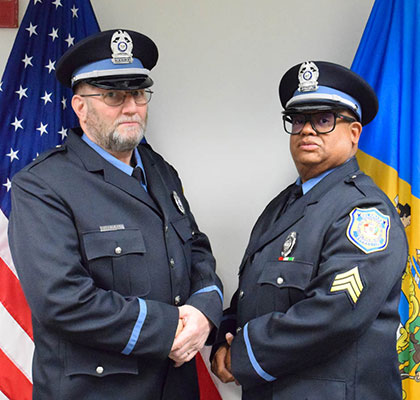 Timothy McCrary and Jeffrey Hansen, Department of Correction
On August 18, 2022, Sergeant McCrary and Officer Hansen were assigned as partners, when an inmate suddenly turned toward Officer Hansen and attacked him with a concealed weapon. Sergeant McCrary immediately drew the inmate away, and the inmate turned and struck out at him. Although Officer Hansen had sustained serious injury, he quickly came to the aid of Sergeant McCrary. Both injured officers worked together to secure the attacking inmate. During the attack an alert was triggered, and other officers arrived on-scene within approximately one minute. They found the inmate already secured to the ground by Officer Hansen and Sergeant McCrary. Both Officers were then transported by ambulance to an area hospital for care.
---