Delaware Award For Excellence and Commitment In State Service
Delaware Award for Excellence and Commitment in State Service is a statewide award established in 1990, given to five State of Delaware employees, or groups of employees, who exemplify the highest standards of excellence and commitment in state service.
Additionally, the Trailblazer Award was established in 2019 and is based on the GEAR P3 Innovation and Efficiency team award. It recognizes the efforts of individuals or small groups of people (fewer than 5) that meet some of the same innovation and efficiency criteria established in the team award such as strategic and innovative thinking and results that are sustainable, scalable, and leverageable.
The nomination and selection process is outlined in the nomination guidelines. Nominations for the award are due by January 31 each year.
---
Delaware Excellence and Commitment in State Service Award Recipients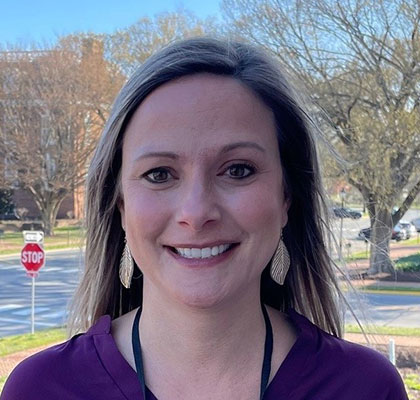 Amber Clendaniel, Department of Human Resources
Ms. Clendaniel is an Administrative Specialist II with the Division of Statewide Training and HR Solutions. During the implementation of Microsoft Teams and OneDrive, she was instrumental in the Department's adoption of the technology for information sharing and collaboration. As a key member of several project teams she created several online application forms, established systems to track application status; and created spreadsheets to enhance data sharing. When the cabinet secretary requested a metrics dashboard, Ms. Clendaniel went above and beyond by meeting with each Director while working through the design details for their divisions.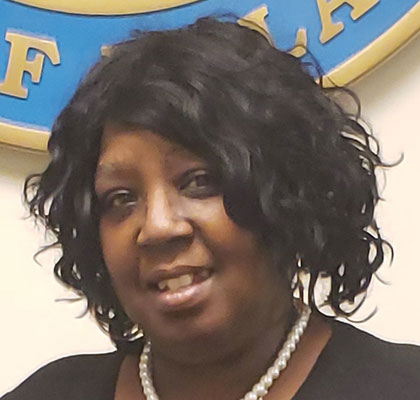 Cynthia Coleman, Superior Court
Ms. Coleman is a Judicial Operations Manager in the Civil Administration Department. During the pandemic, writs for newly filed cases could not be issued remotely so Ms. Coleman established a filing system. Once writs could be issued again, the filing area was filled to capacity, so Ms. Coleman established a scheduling system to allow for the maximum number of writs to be issued. By the end of the year, her team was able to issue 2,855 writs out of the 2,907 filed cases that required writs to be issued.
Casey Kim, Department of Technology and Information
Mr. Kim is a Senior Telecommunications Technologist with the Operations Office. During the Statewide Office 365 project, he automated the creation of mailbox migration batches, which drastically reduced the amount of time the team spent on this activity and reduced the risk of human error. In the past, it would take an engineer about an hour to create each batch file, but now it only takes a few minutes. These automations have streamlined manual processes and increased security.
Anne Fenimore, Gloria Henry and Vertie Lee, Department of State
Ms. Fenimore, Ms. Henry and Ms. Vertie Lee, along with casual-seasonal worker Sakinaa Rock, work for the Division of Historical and Cultural Affairs. Together they restored the names of 128 free and enslaved people who were previously lost to history. Using a variety of repositories which were not standardized, they were able to research and create a publicly searchable database of free, indentured, and enslaved African Americans at the John Dickinson Plantation. The Plantation Stories Project went live online, providing researchers and the descendant community the opportunity to discover more about people who have largely been unknown until now.
---
GEAR P3 Trailblazer Award
Holly Reynolds, Department of Finance, Division of Revenue
Ms. Reynolds is a Tax Examination and Investigation Manager responsible for personal income tax audit staff and both of DOR's field offices in Dover and Georgetown. While managing her productive teams, Ms. Reynolds also made significant contributions of her own. She has been a vital resource to the Integrated Revenue Administration System (IRAS) Project and managed modernized efile testing for personal income tax vendors. During the 2021 tax processing season, Ms. Reynolds was responsible for preventing payment of $2,343,909 of fraudulent income tax refunds and directly addressed 476 taxpayer cases that were elevated to her, while also reviewing and correcting taxpayer accounts that generated over $600,000 of additional revenue due to the state.
---