Financial Wellness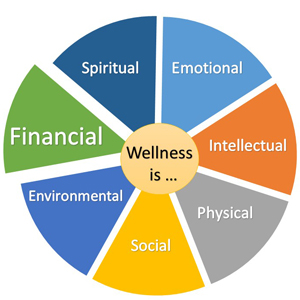 Money plays an important role in our lives and not having enough of it can affect our health and well-being. Research shows that financial stress can take a toll on your physical, mental and emotional well-being.
According to the American Psychological Association :
62% of Americans report being stressed about money
34% of Americans worry about unexpected expenses
30% of Americans experience stress when thinking about saving for retirement
"Stress in America." APA.org, 1 Nov. 2017,
www.apa.org/news/press/releases/stress/2017/state-nation.pdf
Understanding your finances, learning how to manage them more efficiently, and saving money will help you to build a solid financial foundation. The good news is, as a Delawarean, you have access to a wide array of tools and resources available to help you and your family take control of your finances and lead a happy, healthy life!
Disclaimer: The information contained on this site is provided for informational purposes only, should not be construed as advice on any subject matter and does not guarantee any outcomes.